Account Login
There are two kinds of accounts for Merchant Center.
i) Account created by Atome
You will receive the login detail and initial password after finishing the onboarding process. Please change the password after your first login.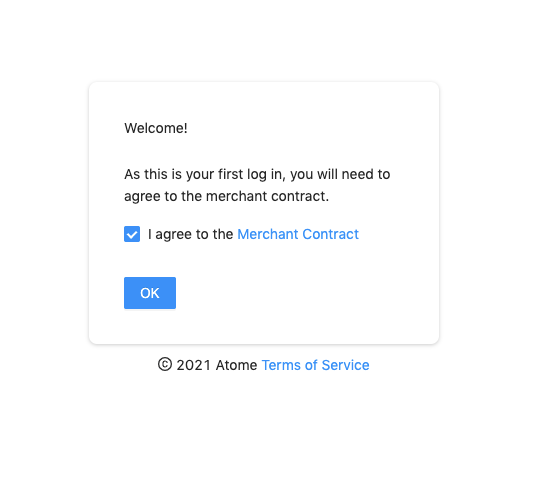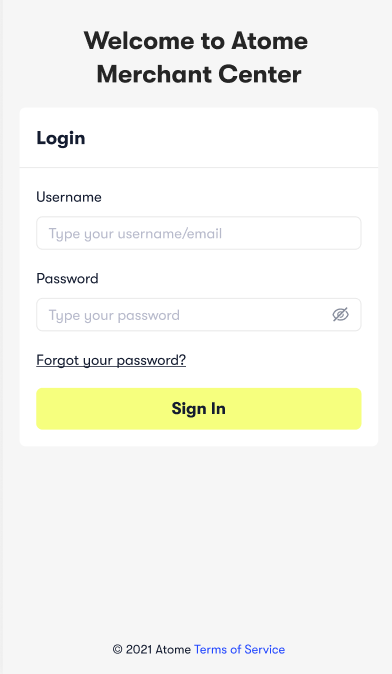 ii) Account created by your company admin account
You can create individual accounts for your team using the company admin account.
Navigate to "Account Management" > "User Management" in Merchant Center
Click "Add User"
Create login details
Forget password
Click ''Forgot password'' at the login page and input the username and email address that this account registered with
Check the registered email inbox for the email Atome sent to you and click the 'Reset password' button
Input new password and login again